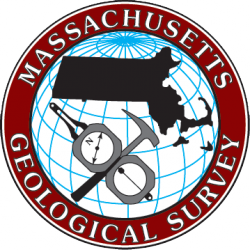 We've upgraded to a new platform to better serve your needs- we're now more able to keep the website updated and working correctly. Features of our new website:
Everything is searchable - we hope that this helps you find what you need.
MGS publications now have their own unique page and URL for each publication, allowing you to bookmark them.
All MGS publications are cross-referenced with the towns they cover, so you should be able to find something by searching for the own it is in.
We've added non-MGS publications by MGS staff-- we give a lot of talks and posters at regional meetings, and you should have access to them.
Photos, News, an improved "Contact Us" interface, and more.
MGS staff will be able to fix errors and update the site much more quickly.
We're still working out the kinks, adding publications and links, etc... If you notice something missing or can't find what you're looking for, please Contact Us and we'll fix it ASAP.A reminder: Several agencies and workers have been publishing work about Massachusetts' geology for 150+ years and we can't distribute most of that data ourselves-- but we can, and will, continue to do our best to steer you to where to get it. We highly recommend becoming familiar with the MassDEP's Hydrogeologic Information Matrix, and the USGS's National geologic map database and Publications Warehouse, which are great indexes to a lot of the historic and contemporary literature, maps, and reports that are not published by us.The new website was designed and implemented by Addie Rose Holland of the NECSC and Joe Kopera of the MGS.